Description
Features:
1.Designed for superior fit, performance and durability.Designed and manufactured to exacting specifications which meet or exceed OEM belt performance.
2.These high-performance belts provide maximum power-transmission and superior clutch/variator torque-multiplier response.
3.Without clutch recalibration - Matches belt shift curves and pulley speed ratios with minimal slip under extreme-torque conditions.
4.Zero clutch/variator spring or fly-weight adjustment required at installation.Tuned your CVT system to get more performance from your machine.
5.Rounded inner cog construction increases belt flexibility and improves clutch pulley intake and out-feed for smoother CVT operation.
6.Model specific trapezoidal top-notch designs improve heat-dissipation for cooler belt and primary/secondary clutch operation.
7.Professional install will be highly recommend,Installation instruction not included.
Specifications:
Condition: Aftermarket 100% Brand New
Material: Aramid fiber
Type: Drive belt
Quantity: 1pc
Size(Circumference*Width): 950*22(mm)
REFERENCE PART NUMBER(S):
27601-15F03
Note: Please check the Manufacturer Part Number before ordering.
Applicable Models:
Fit for Suzuki Burgman AN400 Scooter 1999-2002
Product Size Chart: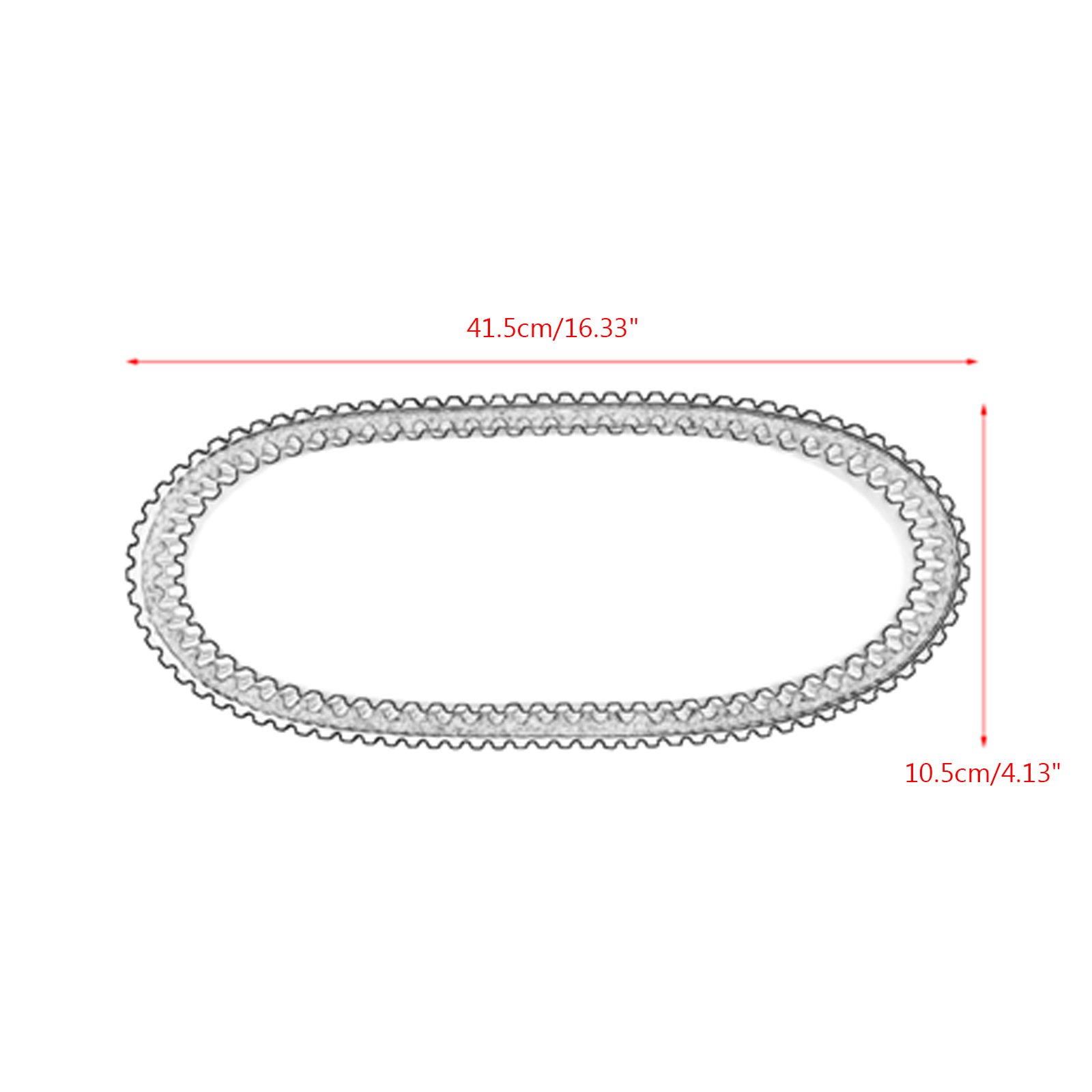 Package Included:
1x Drive Belt