Description
Features:
1.High quality magnets to provide more starting torque.
2.Double sealed housings to keep dirt out for longer service life.
3.High quality brushes for longer service life.
4.These parts are meant as an OE replacement and might not work with aftermarket parts or with lifted / modified vehicles.
5.Item surface color may vary.
Specifications:
Condition: Aftermarket 100% Brand New
Type: Starter Pinion Gear
Fitment Type:Direct Replacement
Surface Finish: Heavy Duty
Number of Teeth: 18T
Pinion Gear Teeth: 27T
Replacement Part Number:
55140026000
55140026100
Note: Please check the Manufacturer Part Number before ordering.
Applicable Models:
Fit for Husaberg TE250 2011-2013
Fit for Husaberg TE300 2011-2013
Fit for Husqvarna TE250 2014
Fit for Husqvarna TE300 2014
Fit for 300 SD 2009
Fit for 200 EXC 2013-2016
Fit for 250 EXC 2011-2014
Fit for 300 EXC 2009-2014
Fit for 250 EXC Six days 2012-2014
Fit for 300 EXC Six days 2012-2014
Fit for 300 EXC-E 2007-2008
Fit for 300 EXC-E Six days 2008-2011
Fit for HBERG TE250 2013
Fit for HBERG TE300 2013
Fit for 250 XC 2008-2014
Fit for 300 XC 2009-2014
Fit for 200 XC-W 2013-2016
Fit for 250 XC-W 2009-2014
Fit for 300 XC-W 2008-2014
Fit for 300 XC-W Six days 2014
Product Size Chart: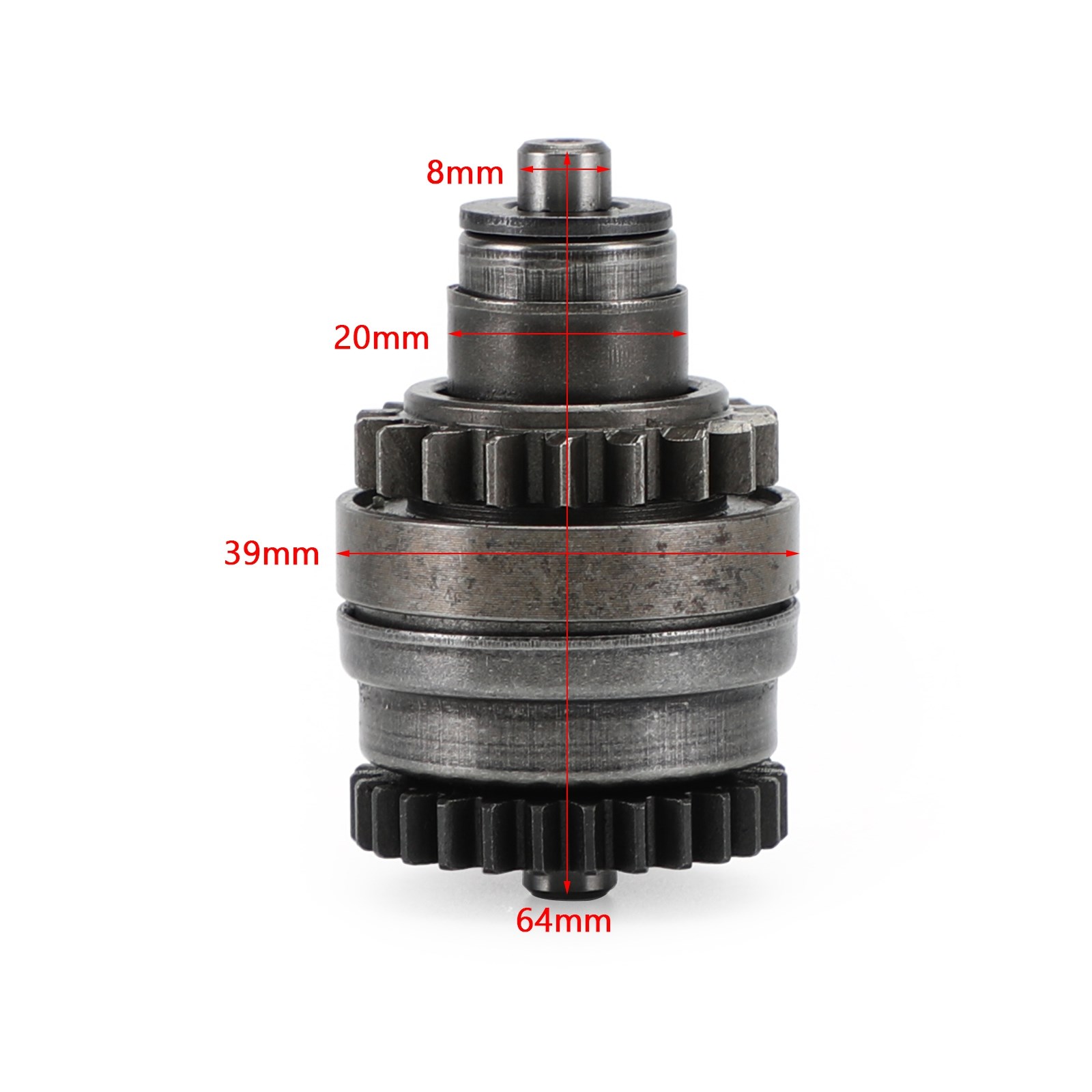 Package Included:
1x Starter Drive Bendix